Steven Fishman
Convicted felon who tried to frame the Church of Scientology
---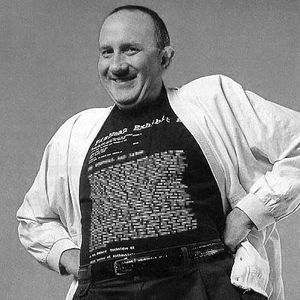 Steven Fishman, a twice-convicted felon and scammer, first went to prison after his arrest in 1988 for a $1 million scam involving class-action fraud. After landing in prison, Fishman concocted an outlandish lie that upon his arrest, he was ordered by the Church of Scientology to murder his psychiatrist and commit suicide. Fishman further tried to frame the Church by hiring an individual to pose as a Scientologist and phone death threats to him. He was caught by the FBI, indicted and pled guilty to the additional felony of obstruction of justice.
Berry sprang to Fishman's defense when the Church sought to defend itself against Fishman's outrageous defamation and that of his psychiatrist, Uwe Geertz, and sued them. Berry got infamous perjurer Garry Scarff to manufacture a claim that he, too, had been ordered by the Church to conduct a murder-suicide, in an attempt to shore up Fishman's claim. Scarff later recanted the story as "completely fabricated…with the knowing participation of Mr. Berry."
In defending the false statements of Geertz and Fishman, Berry also took the abusive tactic of harassing entirely uninvolved, celebrity Church parishioners by serving them with subpoenas during a Church charity event for children. Berry knew the Church would put the safety and wellbeing of its members, their families and friends above anything else. The Church determined to withdraw its meritorious claims and forego its right to justice out of its paramount commitment to parishioners.
In the late 1990s, Fishman was again involved in an elaborate criminal scheme. He was indicted and found guilty of conspiracy to commit mail fraud and wire fraud and conspiracy to commit money laundering. In 2009, Fishman was sentenced to 21 years and 10 months in prison, three years of supervised release and $3.6 million in restitution.