Brandon Reisdorf
Convicted for felony vandalism and threatened Church leader
---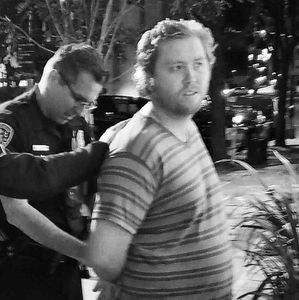 Brandon Reisdorf is a twice-convicted anti-Scientologist from San Diego. In April 2016, after sending out a series of menacing emails and warning he was "packing heat (gun on waist)," he drove to Los Angeles, smashed the plate-glass entrance of the Church of Scientology L.A. headquarters with a hammer, and fled.
Reisdorf was apprehended and detained in a psychiatric facility, where he was kept under observation for over two weeks. During that time, Reisdorf threatened to harm the religion's leader, prompting an official warning to law enforcement and his intended victim of a serious threat of violence. Upon release from psychiatric hold, Reisdorf was jailed, convicted of felony vandalism of religious property and placed under a criminal restraining order.
Berry began representing Reisdorf in 2019, when Reisdorf was arrested after he issued a new threat against the Church's leader and showed up at the Church of Scientology in San Diego in violation of his probation. A few months later, Reisdorf was again convicted and incarcerated following another criminal vandalism unrelated to the Church.