Garry Scarff
An admitted serial perjurer Berry used to "manufacture lies"
---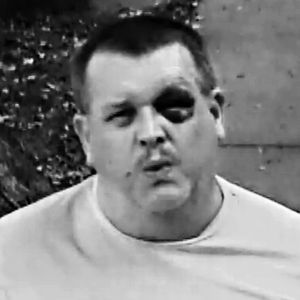 The late Garry Scarff was a self-admitted serial perjurer, known for his readiness to "manufacture lies" about the Church of Scientology for Graham Berry.
Berry used Scarff for false testimony in an attempt to support outrageous accusations made by another Berry client, Steven Fishman, whom the Church had sued for defamation in the early 1990s.
It did not matter to Berry that Scarff was already proven to be a pathological liar when his elaborate Jonestown story, which a number of media fell for, was exposed as a total fabrication. Scarff had claimed he escaped from the Peoples' Temple community at Jonestown, Guyana, leaving behind his father, girlfriend and infant son, who all then perished in the November 1978 massacre. Scarff later confessed, and evidence bore out, he was never at Jonestown, lost no family there, and his father was very much alive.
Berry exploited Scarff's willingness to lie, soliciting false and preposterous testimony that Scarff was a member and "operative" of the Church of Scientology and had been ordered to conduct a murder and commit suicide.
Scarff later recanted his perjury, explaining he was never a member of the Church, never worked for or followed any instruction from any Church of Scientology in any way, and said, "I completely fabricated the story with the knowing participation of Mr. Berry." He dismissed other claims he'd made as "a total fabrication" and "simply made up."
Scarff described what he did with Berry as "manufacturing one lie after another for Berry's use against the Church of Scientology." Berry, he wrote, told him "not to worry" about perjury and that "he would take care of it, because any Scientologist who testified otherwise would not be believed because the courts were prejudiced against Scientology." Plus, Berry told him, the false assertions had another value in that they "would create negative publicity and sentiment against the Church."